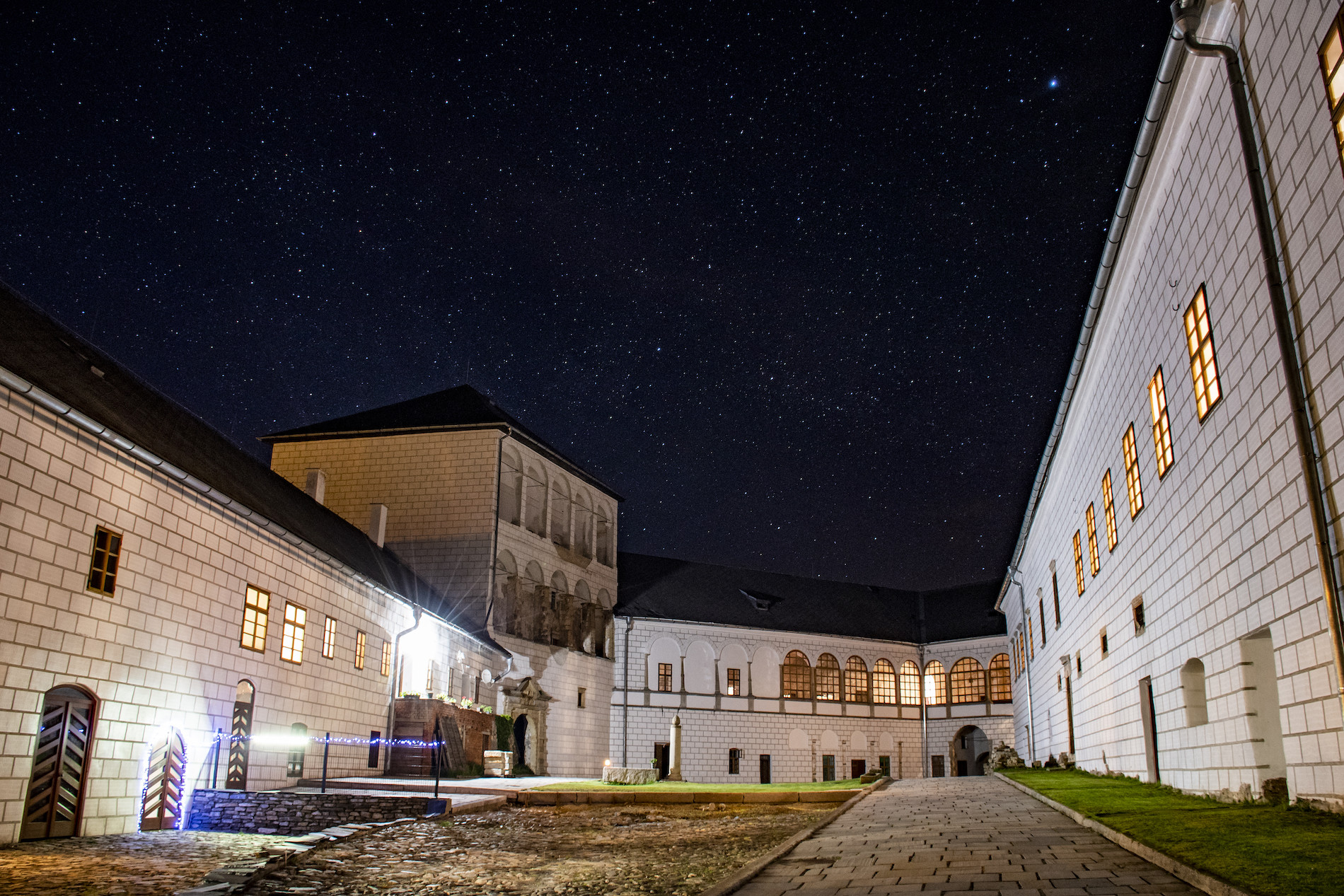 We are a family Chateau hotel
The story of today's hotel Chateau Goldenstein began to be written in the 13th century. The hotel has a unique atmosphere with romance and tranquility in the middle of forests, where you can enjoy it. Just arrive for a transitional period and you will become the castle king. The original Gothic castle was replaced by the Renaissance chateau Kolštejn two centuries later but he gradually dilated and at the end of the last century, he was in danger of collapsing.
The sensitive restoration of the monument was focused on preserving the atmosphere of the times. Thanks to this, you can spend the night in Liechtenstein's wing, armory, in the tower, or you can eat in the Knights Hall or you can say yes at a wedding ceremony in the castle chapel. Always with an emphasis on details, style, and comfort.
The chateau boutique hotel offers accommodation for 77 people in 26 rooms. It is a great place for holidays, romantic stay, weddings, corporate, cultural and social events.
The hotel is an ideal starting point for excursions in every season and in winter there are great conditions for skiing. At any time of the year, you can make your stay more pleasant with a guided tour of the castle.
Instagram @chateaugoldenstein #chateaugoldestein
Contact
Do you need some advice or do you want to ask something? Do not hesitate to contact our reception, which will answer any questions or ambiguities. Your satisfaction is a priority for us.
Reception
Tel.: +420 732 177 826, +420 732 237 296
recepce@chateaugoldenstein.com
Operator: KOLŠTEJN a.s., Branná 1, 788 25, IČ 27418201
Responsible person: Filip Juríček
Opening hours of hotel: PO-NE 7:00-10:00   14:00-18:00
Opening hours of restaurant:
PO-ČT:9:30-20:00
PÁ-SO:  9:30-22:00
NE: 9:30-20:00
Breakfast daily: 8:00-10:00 (nutná rezervace předem)
Parking –  public parking under the chateau.